Partners
We build close partnerships with organisations worldwide that have a strong innovative vision or track record for effective action, supporting inspiring programmes that leave a better world for future generations. From humanitarian initiatives to environmental conservation programmes, we work to make a difference for the planet and its inhabitants, joining forces over the long term with our principal partners:
Get on Board for Children!
Since 2009, the MSC Group and UNICEF have partnered in life-changing programmes to fight malaria in Africa, to provide an education for children living in the slums of Brazil and to combat child malnutrition, saving 100,000 young lives. Our most recent programme is in Ivory Coast, where we're recycling plastic waste to support children's education and improve women's employment.
You can explore the milestones in our 12-year partnership with UNICEF in the timeline below:
Recycling plastic waste into building bricks for new classrooms
Together with UNICEF, we're creating a women-empowering recycling market that makes plastic waste into innovative low-cost bricks to build much-needed modern classrooms.
Project: Get on Board for Children
Strategy: Clean up the environment, empower women and build classrooms for children
Impact: Education, Community support
Timeframe: 2019 - ongoing


2019-2022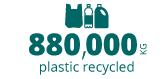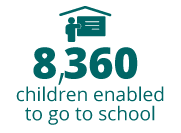 Explore the MSC Foundation's programmes with UNICEF

Marevivo
"Our organisation has prioritised education and information on protecting the Sea since it was founded 35 years ago. Thanks to MSC's support and partnership, we are bringing up a younger generation who are more aware of the immense value that the oceans have for the survival of the human species."

– Rosalba Giugni, President, Marevivo
Together for the sea
Marevivo is an Italian marine conservation association that works worldwide for biodiversity conservation, sustainable development and the enhancement and promotion of marine protected areas.

The MSC Group and Marevivo have been partners since 2015.
Building a brighter future
The MSC Foundation and Marevivo have partnered to build a global community of Citizens of the Ocean who advocate for and conserve our marine resources for the future
Project: Marevivo
Strategy: Provide initiatives for young people that raise awareness of marine biodiversity, sustainable development and the restoration of marine protected areas, and which combat pollution and illegal fishing
Impact: Education, Marine protection
Timeframe: 2015 - ongoing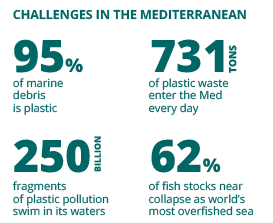 2014 - 2020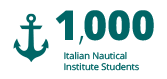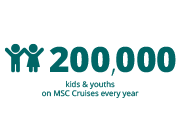 Explore the MSC Foundation's programmes with Marevivo

Mercy Ships
"MSC and the MSC Foundation help provide the lifeline to Mercy Ships and those we serve. Through MSC's support, we are able to provide thousands of free life changing surgeries to the poorest of the poor in each nation we serve. In addition, our volunteer crew provide training to local healthcare professionals to help build capacity in the local healthcare system. This is made possible by MSC's logistical and financial support for which we are so grateful."
– Don Stephens, Founder, Mercy Ships
Ships of hope
Mercy Ships is a global charity that uses hospital ships staffed by all-volunteer crews as the most efficient way to deliver programmes of free, world-class healthcare services.
The MSC Group has supported Mercy Ships' work since 2011, with a special focus on Africa, bringing hope and healing to thousands of people without access to healthcare and surgery.
Making a world of difference
We support Mercy Ships to bring hope and healing in Africa to thousands of people without access to safe, modern healthcare and surgery. The MSC Group provides Mercy Ships with logistical support, enabling it to focus more of its resources on healthcare, while the MSC Foundation provides direct funding.
Project: Mercy Ships
Strategy: Use hospital ships staffed by all-volunteer crews to provide vital surgery in remote areas without access to healthcare facilities
Impact: Community support
Timeframe: 2011 - ongoing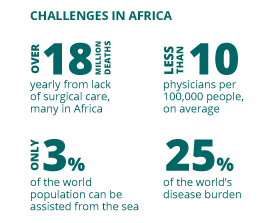 In 2018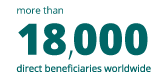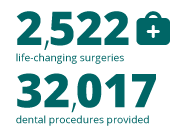 Explore the MSC Foundation's programmes with Mercy Ships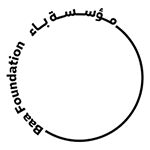 Ba'a Foundation
"Global warming is a threat to our environment's future sustainability and will directly impact our quality of life. Ba'a Foundation was established to support positive change by working collectively towards a common goal."

- Bader Ali Alrabiah, Ba'a Foundation Executive Director
Partnering to restore Red Sea coral
The MSC Foundation and Ba'a Foundation have joined forces in a comprehensive programme to improve the sustainability of the Red Sea marine environment, centred on an innovative initiative to restore dying and depleted coral reefs.
Red Sea coral species have tremendous conservation potential, being better able than many to tolerate harsh environmental conditions, including high temperatures and salinity.
A powerful integrated programme
The Ba'a Foundation's Red Sea Conservation Programme aims to restore dying and depleted reefs across a number of sites in the Red Sea by integrating an array of techniques, including coral gardening and transplanting as well as artificial reef balls that provide a hospitable substrate for coral larvae to settle.
Ensuring a sustainable future for the region's marine life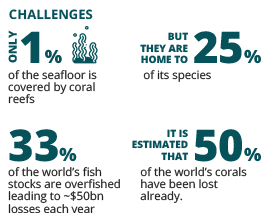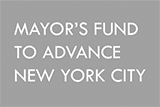 Mayor's Fund to Advance New York City
Investing in our communities is critical to helping us face the challenges and opportunities of the future, including climate change. Our administration is committed to empowering New Yorkers across the five boroughs, including our youth. I thank the MSC Foundation for their support for these invaluable city initiatives.

New York City Mayor Eric Adams
NYC YOUTH CHALLENGES
New York City's state-school population is composed of students from various racial backgrounds. 71.9 % of them are economically disadvantaged
Youths in high-poverty neighbourhoods face dangers and temptations which limit their development and educational attainment
Low-income youths experience a range of problems, from family issues to bullying and being recruited into gangs, which promote their disengagement from school
27% of middle school students are children of immigrants and more likely to be poor than children in native-born families, resulting in educational & employment disparities
New York, like the rest of the world, is facing significant increases in food prices and decreases in the availability of fresh food
Many people in New York have limited access to green spaces
Urban areas are experiencing the effects of climate change, including urban heat and flooding
Community-led green spaces can often lack funding for logistics and equipment
NYC GREEN SPACE CHALLENGES
Creating a stronger, more equitable New York City
The Mayor's Fund to Advance New York City is a not-for-profit organisation working with 50 City agencies and offices, 300 institutional funders and 100 community-based partners to advance initiatives that improve the lives of New Yorkers from all walks of life across all five boroughs.
The MSC Foundation and Mayor's Fund to Advance New York City joined forces in December 2022 to support underserved New York communities through programmes in the fields of education and the environment.
Sowing seeds of connection and hope
The MSC Foundation has partnered with the Mayor's Fund to Advance New York City with a grant of a quarter of a million dollars to support two City programmes
Programmes: "NYC Junior Ambassadors" and "NYC Parks GreenThumb"
Strategy: Educate & empower youth and sustain community connections & the environment
Impact: Community Support, Education, Environmental Conservation
Timeframe: 2022 - ongoing
Explore the MSC Foundation's programmes with the Mayor's Fund
Are you eligible to be an MSC Foundation partner?
Support in local communities
Respect for the environment
If you have the same principles, contact us at secretariat@mscfoundation.org.