MSC Foundation announces winners of SeAct call for innovations to scale up coral restoration
Two award-winners selected from 115 proposals submitted by start-ups, public and private research centres, foundations and universities in 24 countries across 5 continents.
Focus Area: Marine Conservation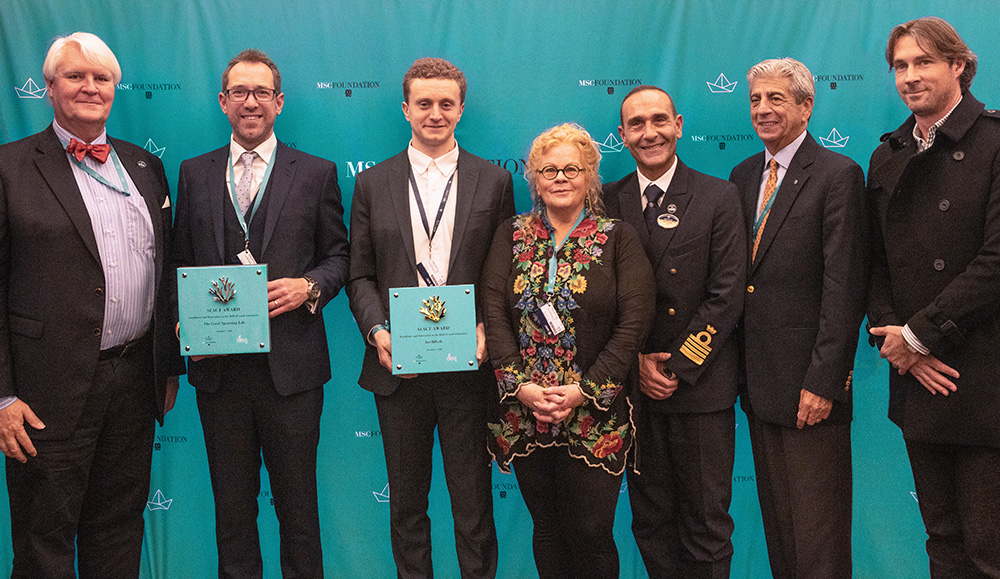 Late in 2021, the MSC Foundation partnered with the Crédit Agricole Group business accelerator in Italy Le Village by CA Milano to launch our first call for economically-sustainable and environmentally-efficient innovations to scale up coral restoration, SeAct | MSC Foundation for Coral Restoration.
This call for innovations harnessing innovative strategies, technologies, materials or techniques that are in harmony with the marine environment was then launched in March 2022. By the time of its closing date on 30 September 2022, we had received nearly 115 proposals from companies, start-ups and research entities in 24 countries across 5 continents. Each was evaluated for relevance, innovation, social and environmental impact, evidence-based cost-effectiveness, proven record of expertise and applicability.
Following an extensively rigorous evaluation process, the two winners selected were the Coral Spawning Lab from the University of Derby, UK, and IntelliReefs from the USA.
IntelliReefs addresses habitat loss through the direct deployment of Oceanite, a new kind of artificial reef that is engineered to mimic the chemistry, mineral composition and texture of a natural reef for optimal growth of healthy reef species. IntelliReefs deploys Oceanite at scale, successfully increasing the speed both of coral outplanting and wild coral growth.
The University of Derby's Coral Spawning Lab provides complete, flexible autonomous spawning systems complete with a grow out unit and even a quarantine tank if necessary. Moreover, these are supplied together with all the required support systems, including a fully climate-controlled container, reverse-osmosis freshwater units, and web-based remote access environmental and water chemistry monitoring platforms.
The Awards were presented by Ela Aponte and Stefania Vago in a special ceremony on MSC Seascape during the advanced new ship's Naming Ceremony Celebrations in New York.