MSC travels Ivory Coast to meet the faces of UNICEF's Plastic Goes to School Programme
Team of MSC Foundation Centre staff, MSC Foundation management and MSC Cargo local staff visited partner facilities and beneficiaries of award-winning three-pronged programme
Focus areas: Education, Environmental Conservation and Community Support
A diverse team of MSC employees and MSC Foundation Management visited Ivory Coast between the 27th of November and the 1st of December 2022 to meet our partners on the ground together with the diverse beneficiaries of the innovative three-pronged UNICEF programme Plastic Waste Goes to School.

Although poverty levels are slowly falling in Ivory Coast, many children continue to experience multiple deprivations – in education, health, nutrition and living standards. Many female-headed households are struggling in poverty, unable to rely on a fair or regular income. In addition, the large amounts of plastic waste in the region have a negative impact on child health and school attendance due to the resultant pollution. These problems have strong negative impacts on Ivory Coast children and society as a whole.

The Plastic Waste Goes to School programme was launched in 2019 to address these problems simultaneously head-on. It is now achieving its interconnected goals successfully, cleaning up the environment by collecting and recycling plastic waste, supporting marginalised women to lift themselves out of poverty by ensuring they receive a fair regular income for collecting plastic waste for recycling, and fostering equity in children's education by building modern classrooms out of recycled plastic bricks so that out-of-school children can now access a quality education.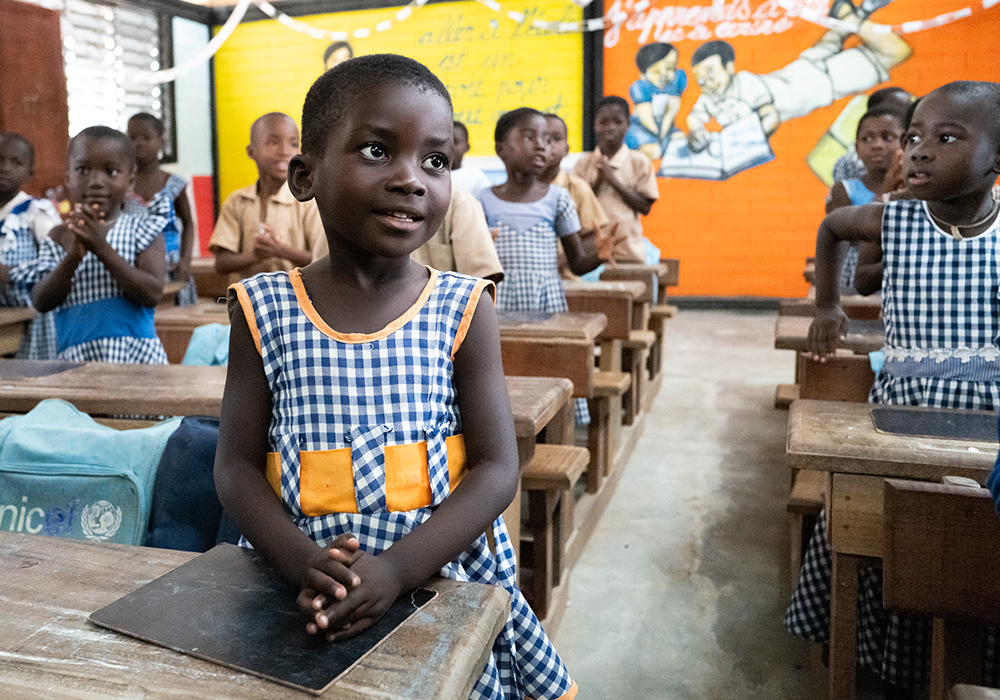 To date, Plastic Waste Goes to School has trained 188 women who are organised in a formal association, recycled around 616,000 kg of plastic waste and completed 90 modern classrooms with a further 22 already under construction, enabling some 4,500 more children to gain access to education.

These figures alone make it clear that the programme is having an immense impact on people's lives and communities, but it was another matter for us to meet the people involved and see what has been achieved with our own eyes.

Our MSC team travelled Ivory Coast at the end of November 2022 to gain the insights that can only come with the first-hand experience of a field trip.

Our first stop and base was the capital city Abidjan, where we visited the Girls Power entrepreneurship programme for adolescent girls and then took part in two Handover Ceremonies in Abobo to present the headmasters of local primary schools with the keys to their new classrooms made of recycled plastic bricks. Following the official proceedings in the presence of UNICEF, Ministry of Education, local authority and school representatives, pupils and parents, we were able to mingle with all present, meeting young and old to learn their experience of the journey to this transformative moment.

The next day we travelled an hour away to the beach of Grand Bassam, where we had the opportunity to meet the Binkadi Women's Association woman waste collectors, accompanying and helping them in their work, collecting plastic waste on the beach. These women have the same routine every day, waking at 5 in the morning, preparing their children for school and then collecting plastic for hours. They then take the plastic home, sorting it into bags that they keep with them to prevent the plastic from being stolen before they sell it to the Green Point centre where it is compacted for the next stage in its journey. In scorching heat and temperatures of 30°C, representatives from the MSC Foundation, MSC Cargo Cote d'Ivoire and UNICEF accompanied the women in their work, helping themselves to collect and separate plastic. For the team, the experience of first hand witnessing the hardships the women face on a daily basis was eye-opening and helped them to empathize with the beneficiaries of the project supported by the MSC Foundation.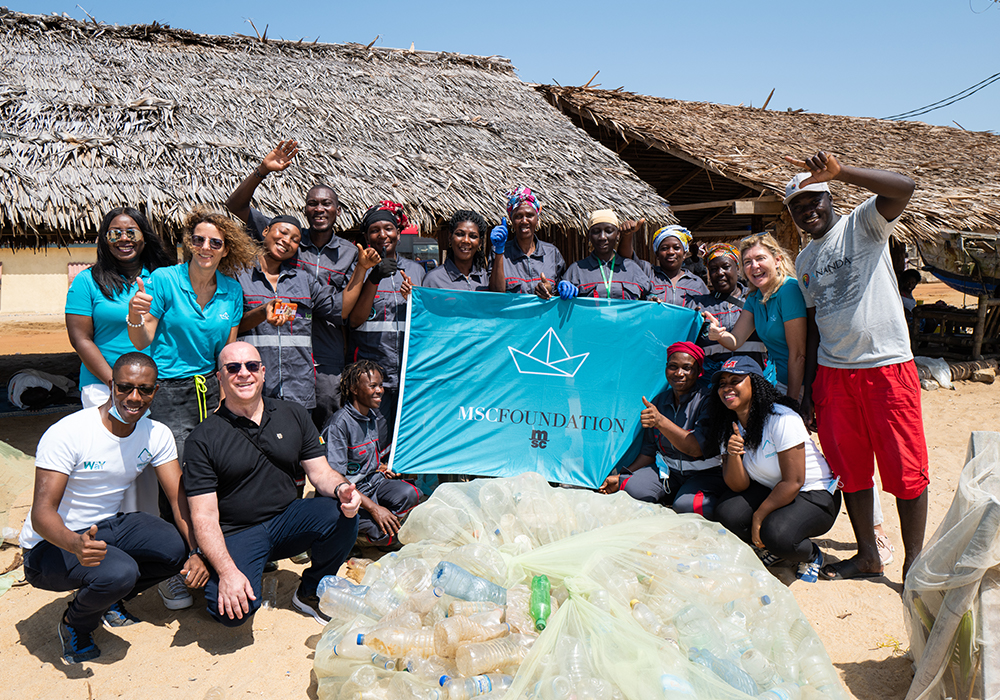 On the morning of our third and final day, we travelled to visit the primary school in Sakassou, central Ivory Coast. The MSC Foundation last visited this community 4 years ago, when the school comprised just few old classrooms. Today, it has been completed renovated and enlarged with brand new classrooms, a director's office and 2 new latrines - all made of recycled plastic bricks and fed with electricity generated by its own solar panels. The Village Head, school governors, pupils, parents and community had all turned out to welcome us and celebrate the impact of our support.

During our return journey in the afternoon, we stopped in the Abidjan suburb of Youpougon to explore the Conceptos Plasticos factory. Established in 2019 with the support of UNICEF and the MSC Foundation, this is where the compacted plastic waste is recycled into innovative plastic building bricks. It was the first factory of its kind in Africa. Here we saw how the process works and learned about the history of Conceptos Plasticos, meeting the workers and founder Oscar Mendez, who shared his vision for a plastic free world.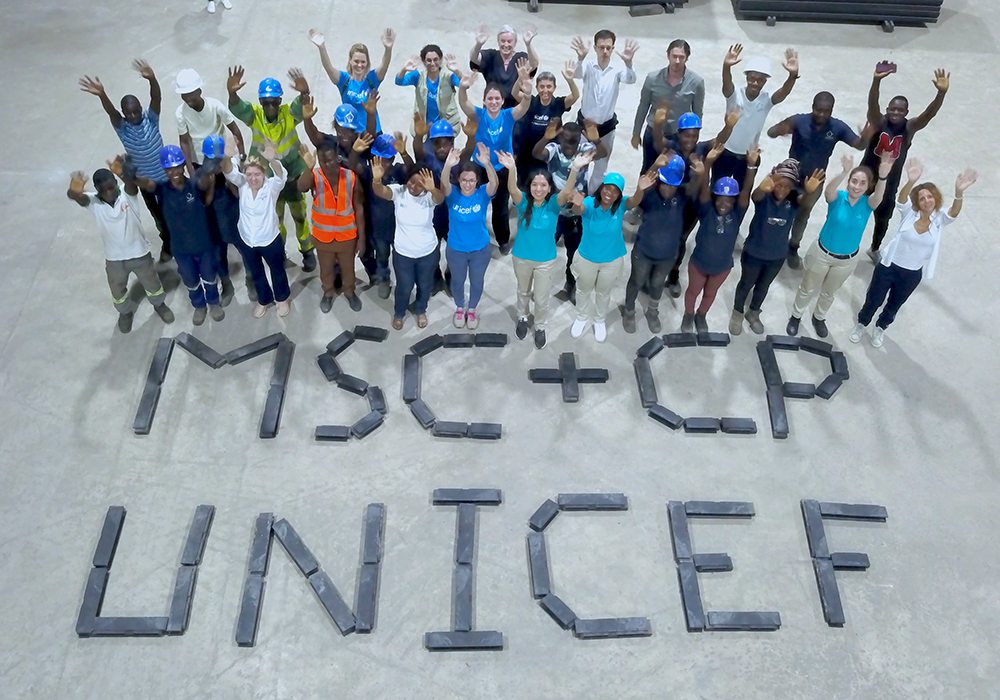 Returning home the following day, we shared a new and much richer appreciation of the interlocking aspects of this programme and, above all, of the many wonderful people who are working so hard to make it all happen, changing lives and building a brighter future for people and planet. We shall never forget their faces.

You can watch a moving short video of our field trip on the MSC Foundation website here. <link>